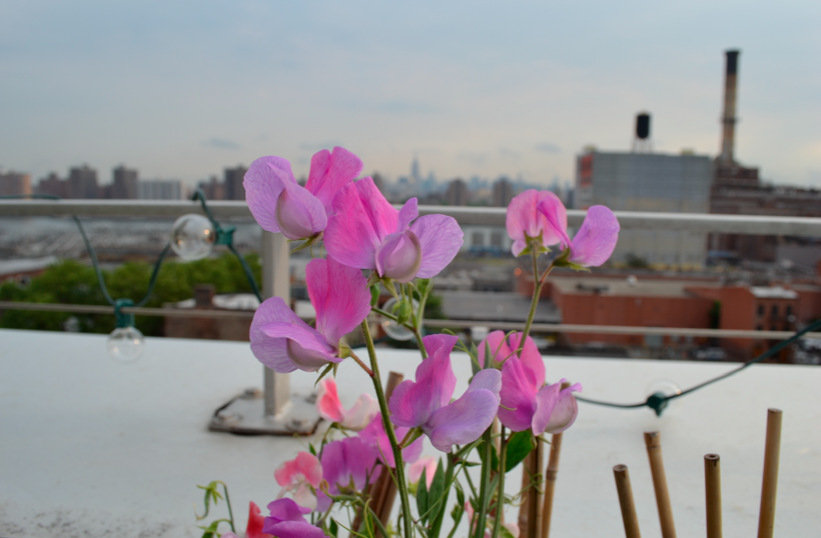 It's been a long while since we checked in on my garden, and I have lots of pretty pictures I'd like to show you (including those adorable sweet peas above). Considering it's Friday afternoon, indulge me in a little tour of the terrace.
Let's start the parade with some grapes. I planted them last year, but alas, it was a fruitless season. This year, though, this year there's a bacchanal in our future (even if it's a quiet dinner that involves eating like ten grapes and absolutely zero stomping in wine or frolicking with centaurs, I'm still going to call it a bacchanal).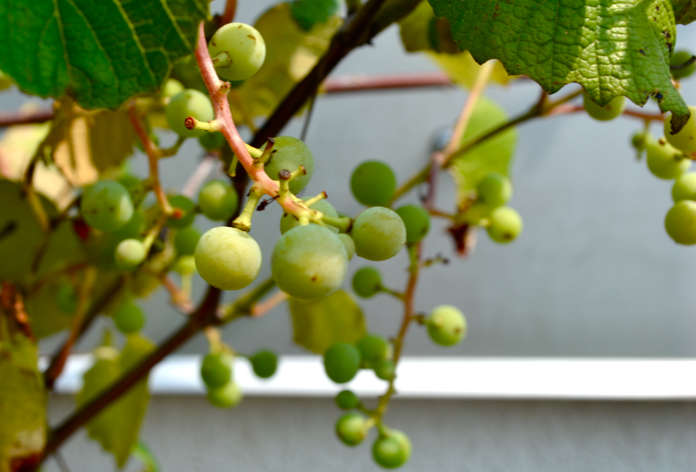 Speaking of lovely round fruit, my peach tree has actual peaches on it now after a similarly fruitless 2011. Still little, still ages from ripe, but oh, I will eat them someday. Yes, I will.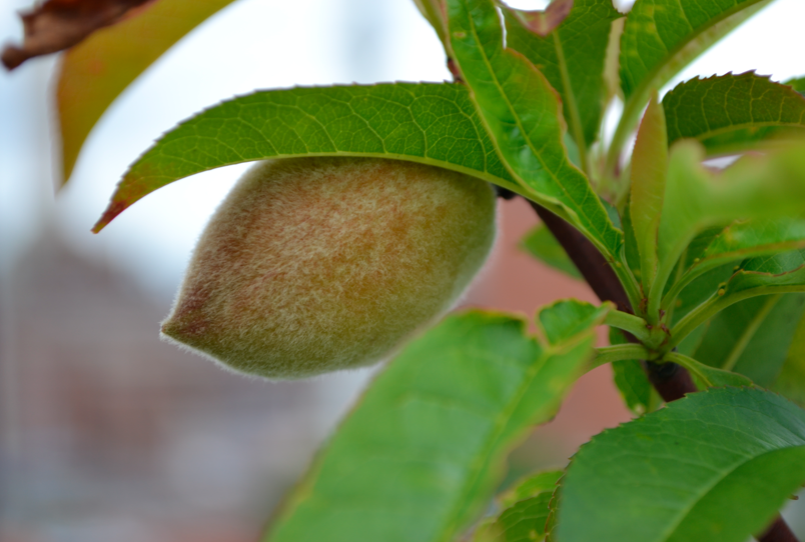 Other than loads of mint and lettuce, the one thing I've actually harvested so far is peas. I ate a whole bunch of them straight off the vine while looking at the Manhattan skyline, but I still felt like I was on a country porch in a rocking chair. The flavor of fresh peas is: Nostalgia. As you may notice in the photo, I grew a few different varieties. The va-va-voom tight-pod ones there on the right were my favorite. They're called Oregon Giants. That's a set up for some sort of joke. I'll let you work it out.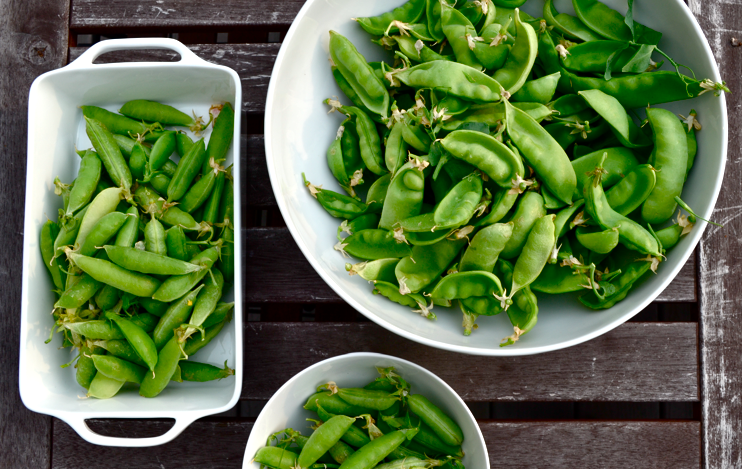 I also have a terrace full of roses these days. I saw this photo shoot of David Austin Roses in Garden Design last year, and I went BONKERS. I mean, look at them: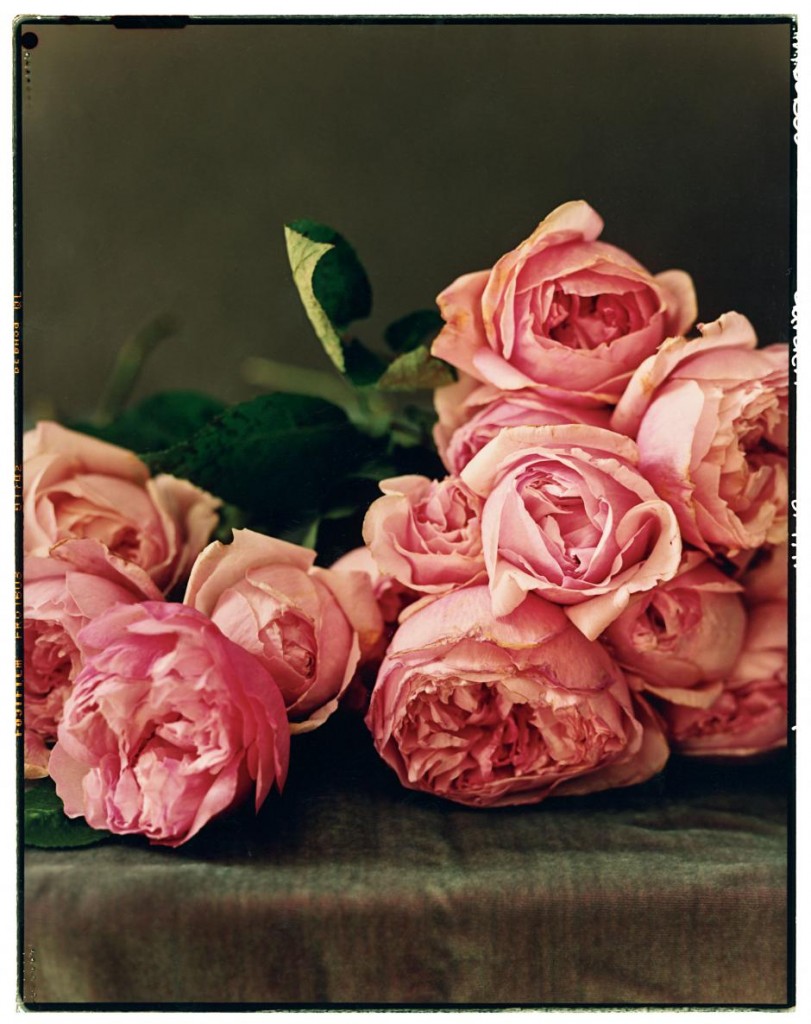 They're antique and British, and how can a person look at them and then not go ahead and order a dozen rose bushes? This sweet pink variety is called Queen of Sweden: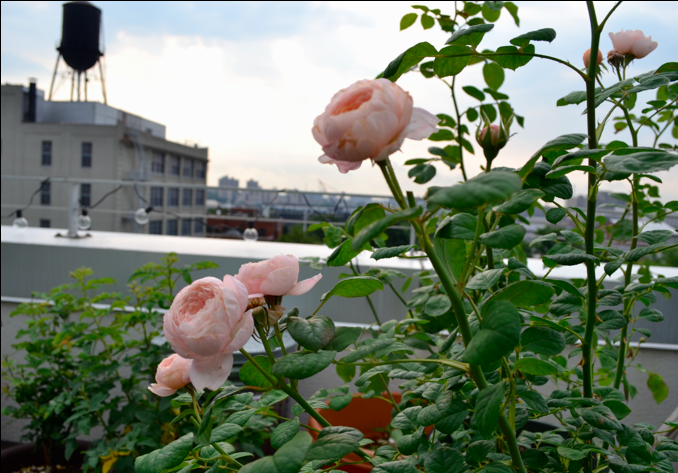 And don't be silly, you think I grew just one variety? Of course not. Look at these. SWOON.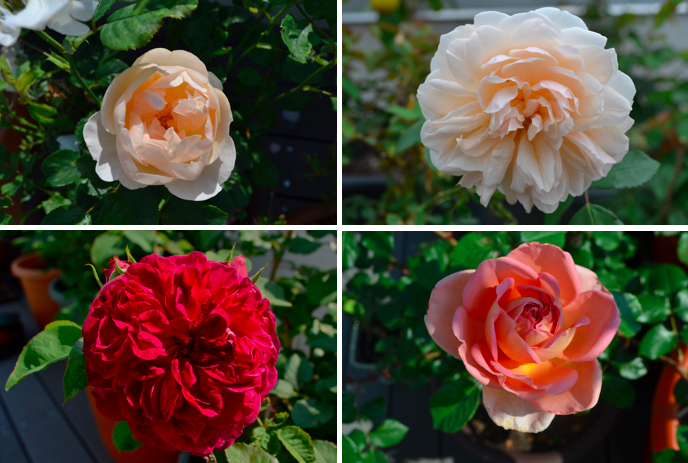 Last but not least, we did some terrace decorating. Ta da: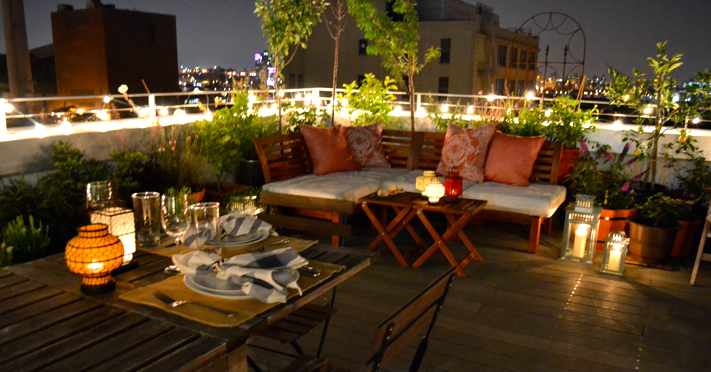 That concludes this tour. Thank you.
Tags:
this week in the garden