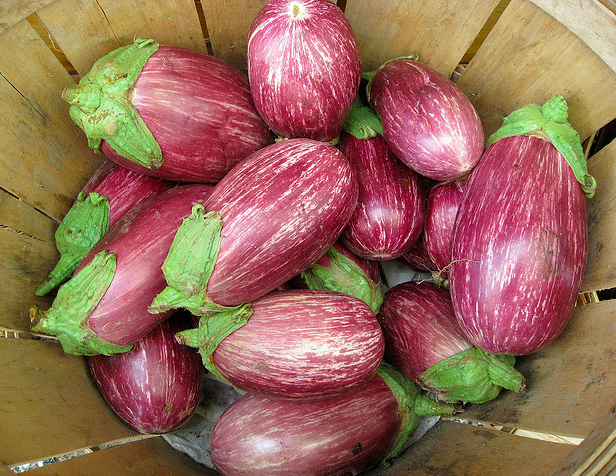 (image)
Think of eggplant recipes, and many of the flavors you immediately conjure up are Middle Eastern — the musk of cumin or the silky punch of tahini mixed with melt-in-your-mouth roasted eggplant. There's a reason for that. Eggplants need a long, warm growing season. They thrived in India and Arabia long before anyone thought to try them in more northern climates. Fortunately, a garden in Damascus is not a requirement for eggplant cultivation, but a little extra care to give your eggplants the warmth they need will go a long way toward a successful harvest.
A few keep-'em-warm tips:
Start your eggplants early, indoors, and move your containers outside only when all danger of frost is past.
Find a microclimate. Do you have a wind-protected corner that gets lots of sunshine? A spot against a white wall that heats up during the day? Pick your warmest, coziest spot and tuck your eggplant pot right into it.
Grow them indoors. The smaller varieties of eggplants (which happen to be some of the most beguiling) can thrive in a sunny window.
Click through for the rest of the primer on growing this oh-so elegant vegetable.  (more…)