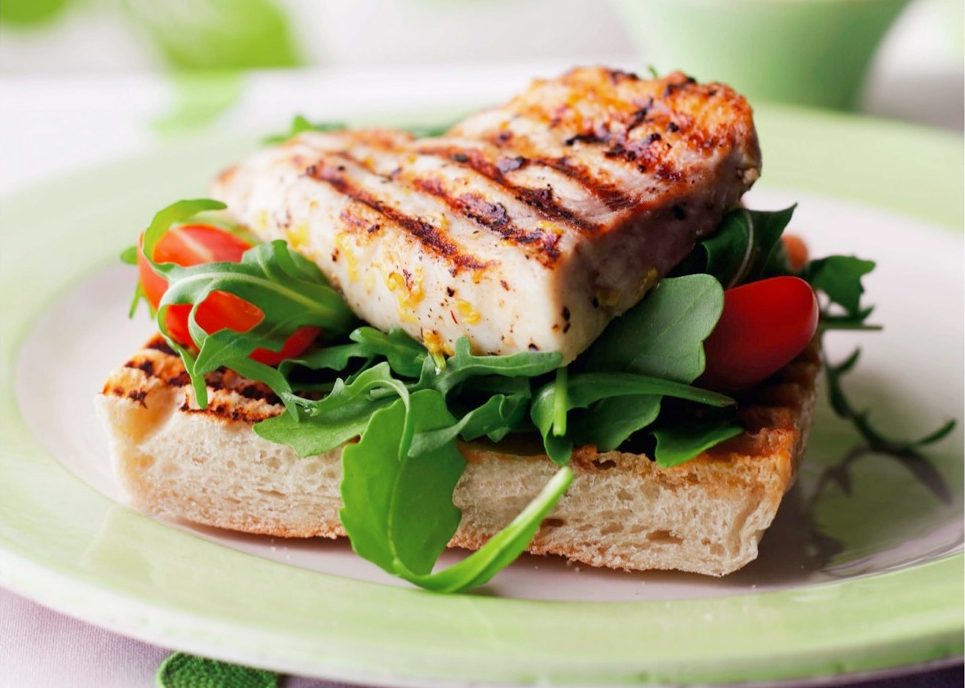 Happy New Year, dear reader!  We do hope you had a relaxing, rejuvenating break, and are looking forward to attacking 2013 with gusto, zeal and bucket loads of energy.
Hmmm. Yes, that's how I feel too. I'm not sure quite how it happened. After all, I really didn't do too much over the holidays, well unless there's such a thing as too much lounging around – no, surely not. But one week into the New Year, and I'm exhausted, sun-deprived, and just about ready to admit defeat.
Damn these January Blues.
I do know of one tonic though to beat off these feelings of doom and gloom and world weariness. You'd be forgiven if you think I was going to say chocolate (you know me too well), but actually I mean to suggest filling your days with zesty meals packed with bright colors and fresh flavors.  It's not just an aesthetic thing either, bright foods, I mean vegetables (not M&Ms) are typically filled with all manner of nutrients. And citrus as we've already established in an earlier post is full of anti-oxidants, so enjoying a Mediterranean-style diet of fish, olive oil, citrus and verdant salads and bright vegetables is bound to lift your spirits, boost your energy levels and perk up your immune system.
The first recipe of the year then to ease you out of your doldrums, is a lemony grilled swordfish marinaded with freshly cracked black pepper and lots of extra virgin olive oil. To up the ante, I accompanied this with an aioli- that's a fancy word for a flavored, homemade mayonnaise, that gets its zing from fresh lemon, lime or orange juice  and fresh basil.  If you don't have time to make the aioli form scratch you can use a good quality store-bought fresh mayonnaise and just stir in extra citrus and shredded basil.
You can serve the fish on top of toasted, garlic-rubbed ciabatta "bruschetta," and hey presto you have a swanky open-faced fish sandwich, or you can go down the healthy route and settle for an arugula and baby tomato side salad instead.
 Lemon Pepper Swordfish with Basil Aioli
Serves 4
For the Lemon Pepper Fish
4 x 6-ounce swordfish steaks (you can use tuna or mahi mahi, instead)
2 Tablespoons extra virgin olive oil
Zest of 1 lemon
1 teaspoon freshly cracked black pepper
1/2 teaspoon salt
4 cups packed arugula
1-1/2  cups halved baby tomatoes
Citrus Basil Aioli
1 large clove garlic, crushed
1 large egg yolk
1-1/2 Tablespoons fresh lemon, lime or orange juice
1/2 teaspoon Dijon mustard
Pinch of salt
1/2 cup olive oil
3 Tablespoons shredded basil
Garlic Bruschetta (Optional)
1 ciabatta loaf
1 clove garlic, halved
1 Tablespoon extra virgin olive oil
Place swordfish steaks in a shallow dish.
In a small bowl combine all the other ingredients for the fish then pour over the swordfish. Using your hands, rub the mixture all over the steaks until well coated. Set aside.
Make the aioli: Place all the ingredients for the aioli except the basil and the olive oil in the small bowl of a food processor. Start the motor running and process for 10 to 15 seconds, then add the olive oil in a slow, steady stream until the sauce has emulsified and thickened. Transfer to a bowl, stir in the basil then taste and add salt, and extra lemon, lime or orange juice, if necessary.
Heat a ridged griddle pan on the stove until very hot. Place the swordfish steaks, two at a time (or all four at once, if your pan is large enough),  on the hot pan. Cook for 3 to 4 minutes on either side until well marked on the outside and medium on the inside. Remove from the pan and leave to rest.
If serving the fish on the bruschetta, wipe down the griddle pan then place the bread pieces, cut side down on the pan, and toast for a couple of minutes  until golden. Rub the toasted surface of the bread with the halved garlic and drizzle with the olive oil.
To serve, divide the arugula and cut baby tomatoes over the ciabatta, if using, and place the swordfish on top. Spoon a little aioli over or serve it separately. If not using the bread, simply arrange the fish alongside or over a mix of the arugula and tomatoes.
Tags:
citrus
,
olive oil
,
swordfish