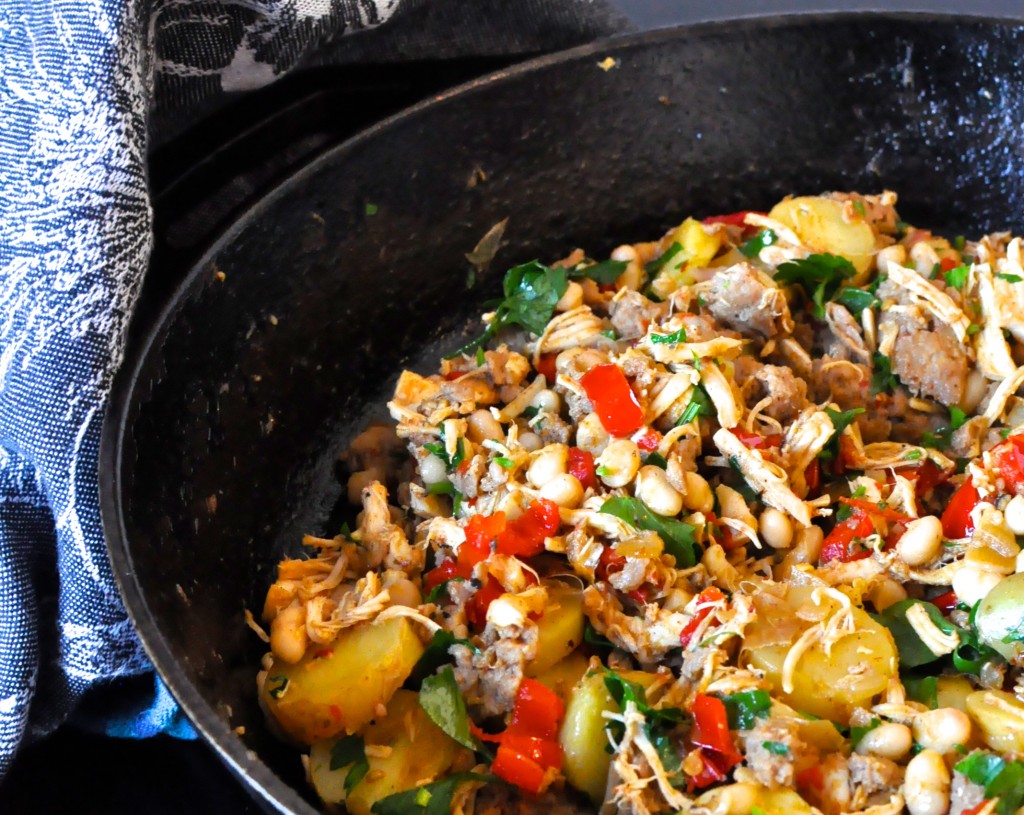 So tonight Frankenstorm hits. Nothing yet, save some unruly gusts of wind and the odd spray of rain.
We're prepared though, for the worst. We have all the boring stuff (milk, eggs, water, cans blah, blah, blah). Then we have the really important essentials; a full and complete baking pantry ( if I can't leave my apartment, I need to amuse myself somehow), root beer, candy corn, bacon, spicy sausage…you get where I'm going.
In order to ration our goodies in a truly sensible manner, I decided to begin storm preparations by clearing out the fridge. You know, the usual drill, using up what's due to go off first. It might be just the occasion for my "Empty Out The Fridge" hash. Of course, by its very nature this dish defies a prescriptive recipe. The "formula" below is what transpired the last time I made the hash a couple of weekends ago. Feel free to follow it as is, or dig into your own fridge and substitute ingredients as you like.
Chopped onion, sliced garlic, and strips of sweet red pepper were sauteed in a large iron skillet with cayenne and plenty of freshly ground black pepper. Fingerling potatoes were boiled then sliced and stirred into the aromatic skillet mixture. The colorful mess was pushed aside (who wants to dirty more than one pan) and spicy turkey sausages, removed from their casings, were thrown in to sizzle in a hearty glug of olive oil. A skinned, rotisserie chicken breast was shredded, then roughly chopped and added to the golden brown turkey mince nuggets. Rinsed and drained navy beans, and a shot of hot sauce joined the glorious melange with a large handful of chopped fresh parsley. Covered and left to its own devices for 5 minutes with the heat turned right down was how the delicious adventure finished up.
Serve your hash with a couple of fried eggs, and for that full brunch experience crumble over some crispy bacon.