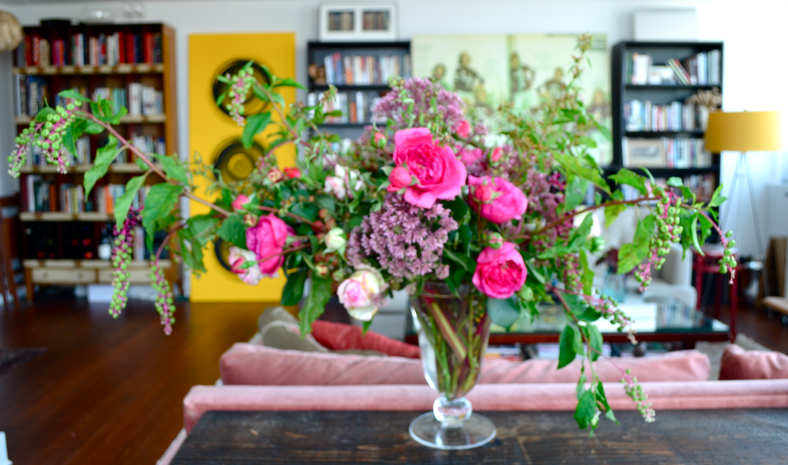 I had a party to celebrate the publication of my first novel this week, and is it weird that the flowers were maybe  my favorite part? I live right down the street from Emily Thompson Flowers, and I pass by her beautiful shop all the time. I've stopped in for bouquets, but I've been dying for an occasion to call on her for some bigger arrangements. And oh, how glad I was to have an occasion! All night long, anytime I felt at all sweaty or flustered, I thought "but the flowers are beautiful!" and they were! I could tell you all about how gorgeous they were, but instead, I have pictures! (Because no one else is quite as obsessed with flowers as I am, I don't have any decent shots of them in action at powerHouse arena, the bookstore where the party was held, but I do have plenty of them from their new spots at my apartment the day after). Oh, and btw, before we get to the pictures, you should totally read my book! In stores and libraries now! Okay promotion done, back to the flowers.
Look at those luscious garden roses. Those cups of curling petals — my heart just swells!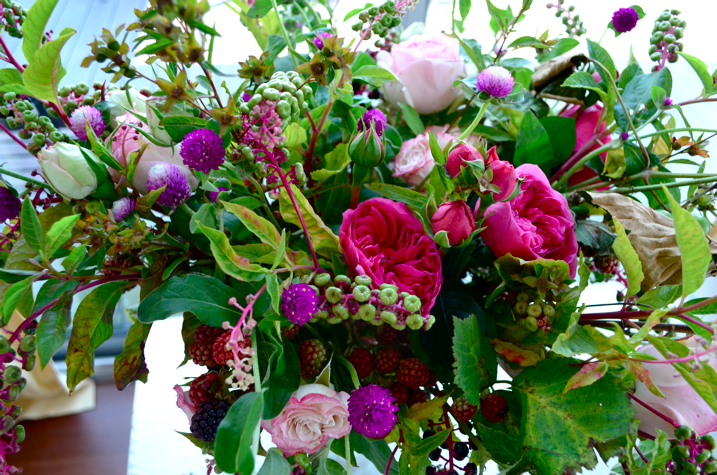 And look at those awesome blackberries mixed in there, with the color creeping from pinky-green to muted rose all the way to richest purple. They're such jewels: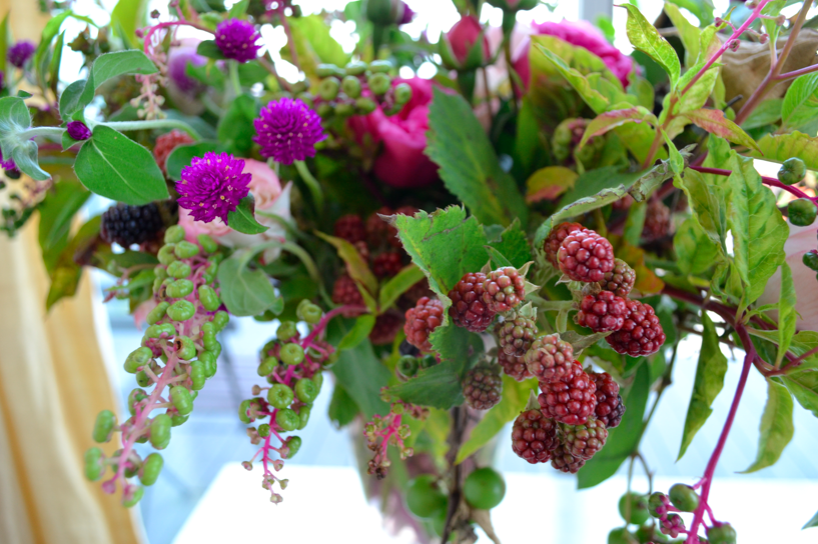 Gorgeous, speckled green grapes on wild vines made an appearance too. Like the whole thing was just gathered up on a ramble through the hills.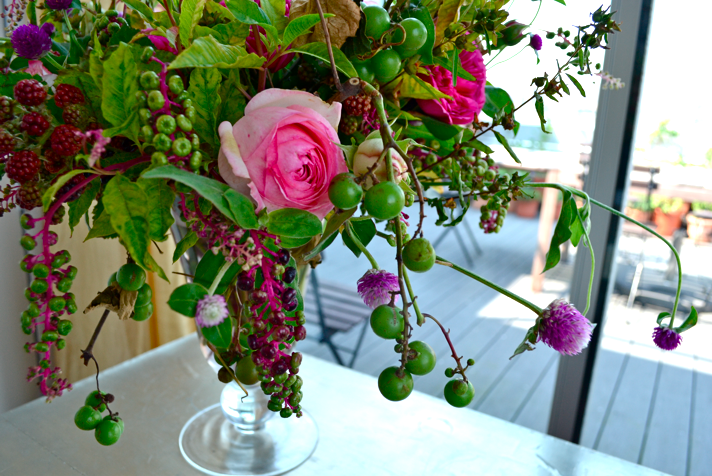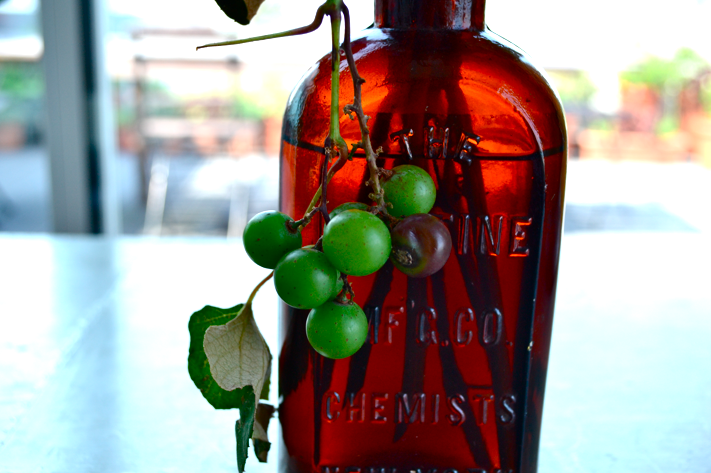 I think that's purple allium below, but we're testing my spot ID floral knowledge. Whatever it is, it's like a firework, and I love it.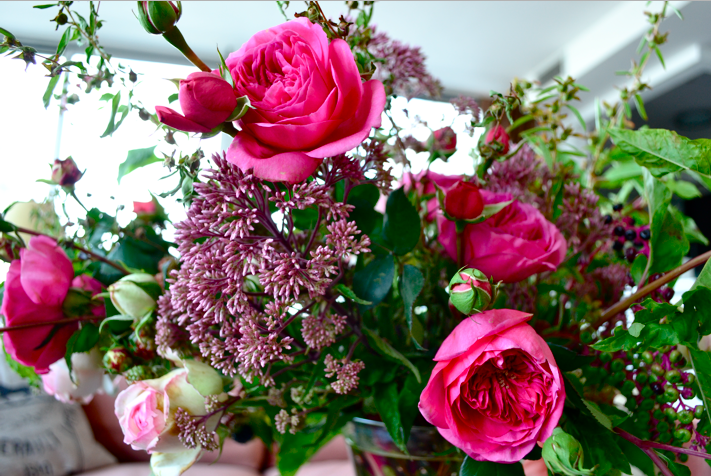 We had one smaller arrangement on the "signing table." I love that half-open scabiosa.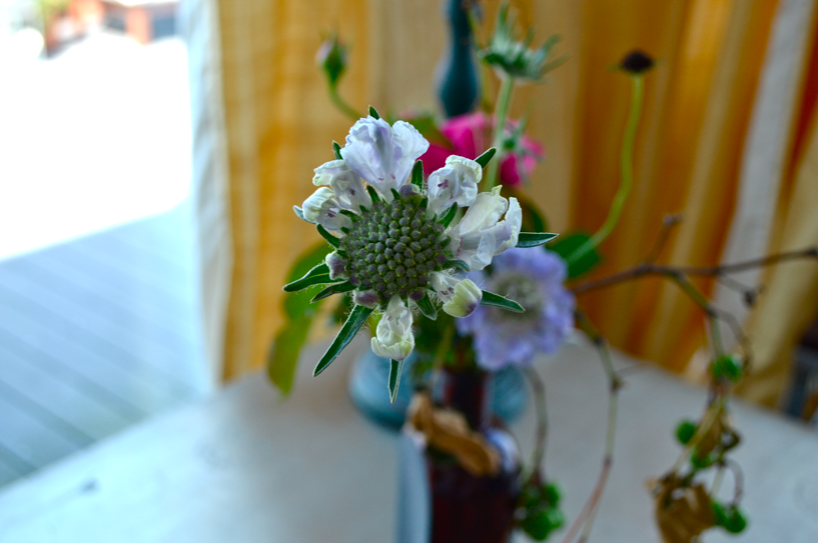 I just sat at my desk yesterday and stared at them till it got dark.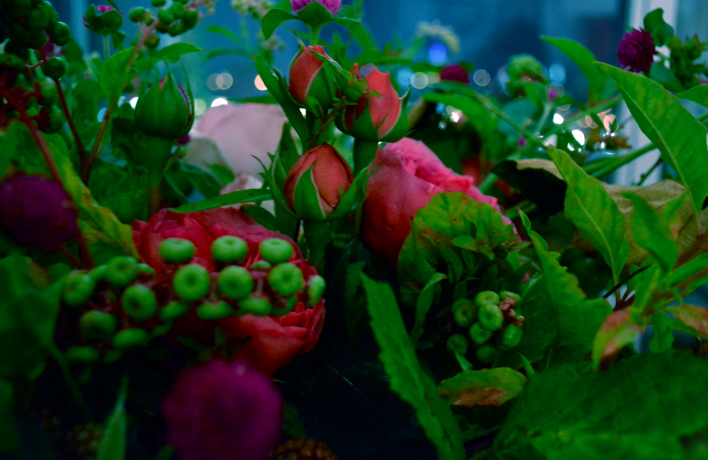 Can you blame me?
Tags:
floral arranging