Seventeen floors above East 65th street, Richa Gulati and her husband Ajay have created a terrace haven.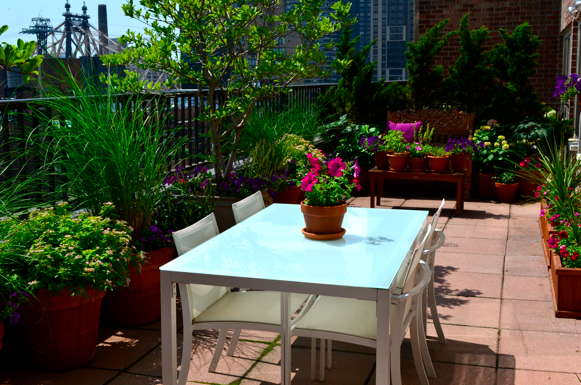 Their apartment is full of soothing shades of white and cream, with beautiful wood carvings and bursts of fuschia and violet throughout. The colors carry directly out onto the terrace, with petunias, African violets, salvia, pink geraniums, and other flowers blooming in the same bright palette.
"We always say we're going to do tropical yellows or reds one year, but then we actually go and buy plants, and we pick the same pinks and purples every time," Richa laughs. Not much of a problem, because Richa and Ajay do an amazing job with the the pinks and purples. They're repeated and varied just enough to keep things punchy and relaxing at the same time.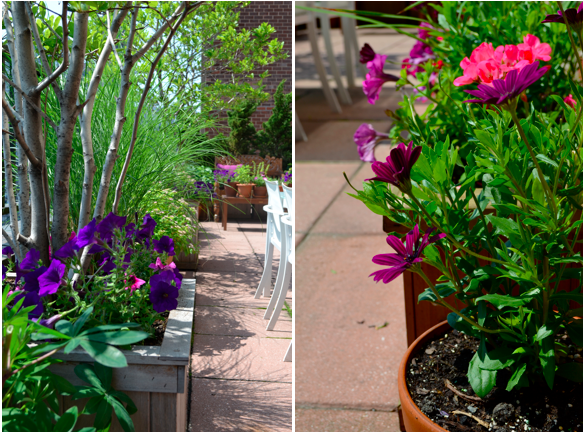 The purple and pink wave petunias (on the left) lap up the terrace sun and will soon cascade over the sides of the planter boxes.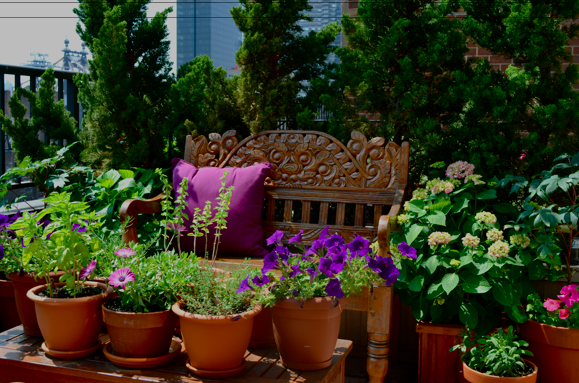 The carved wood bench at the far end of the terrace just begs you to take a seat in the shade of the arborvitaes. The coffee table holds the herb garden, and the bench is flanked with the beautifully varied blooms of pink hydrangeas.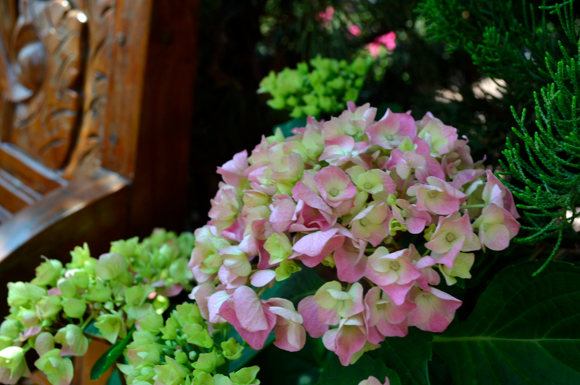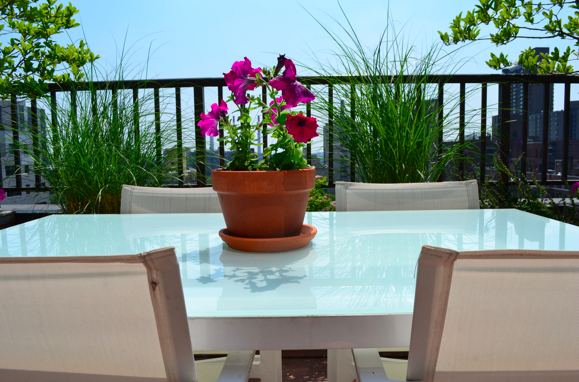 Arcing magnolia branches, spiky pennisetum, and more bright petunias, all outline the view.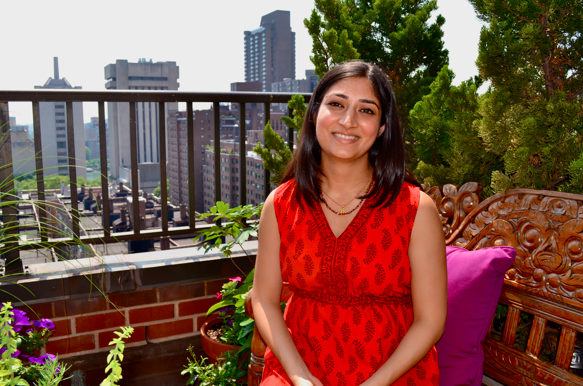 And the woman who makes it all happen! Thanks, Richa, for letting me sneak a peek at your beautiful space!
Tags:
Garden Tours