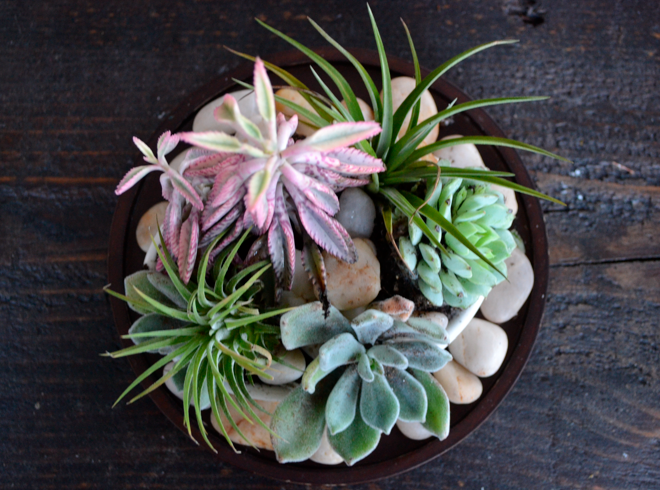 As you may recall, I was planning a terrarium surprise for Christmas. There was, of course, the slight problem of me being terrified of putting one together myself. I'm happy to report that I got over it. I bought a container, I bought some plants, I assembled the little landscape, and the present is surviving very well! Turns out, all those people who said building a terrarium was easy were right. Want to see the step by step? Follow me….
Step 1: Pick a container. I ended up choosing the one below from West Elm mostly because Greg had pointed to similar cloches in the past and mentioned liking them.
 Also, because there's a West Elm a few blocks from my house, and I am easily swayed by convenience.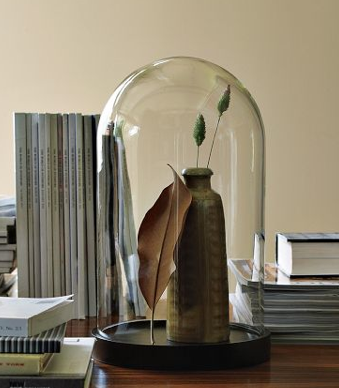 Step 2: Pick your plants. I decided five was a nice number, and rather than try any sort of complicated moss and flower landscape, I went for hard to kill succulents. Again, Greg likes them, and as an extra bonus, I love the dusky pink and purple hues.
Step 3: Arrange the plants. In some containers, you'd put the soil right into the container. Since the cloche has a wooden bottom, I decided to pop the plants into a little dish we usually use to make creme brulee. Ta da: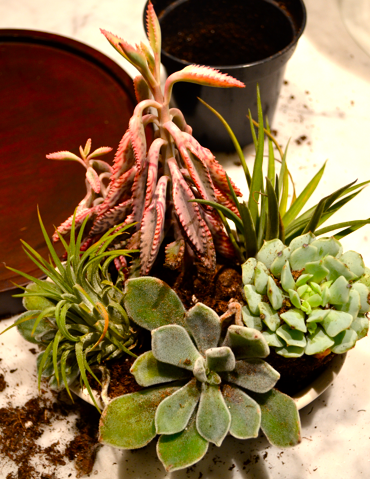 Step 4: Add some river rock and a little water.  I thought a little river rock would look good. No real reason I needed to add it other than that. And you don't want to soak the soil or anything. Just a splash will do for the succulents.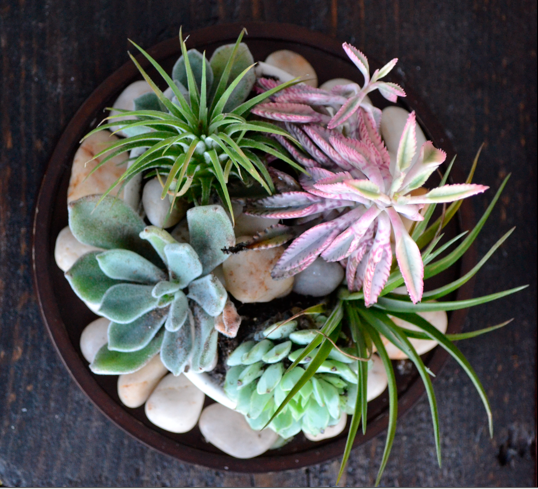 Step 5: Put a lid on it. And that's it!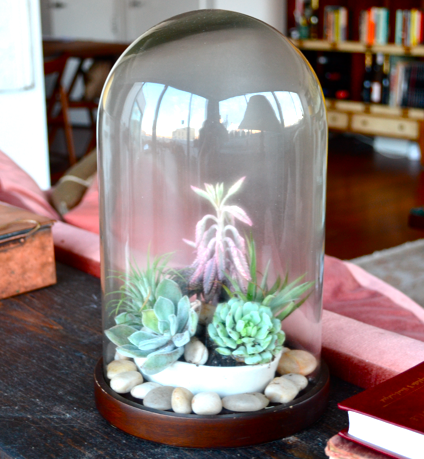 Truth be told, I actually took the lid off today, since I think I may have slightly overwatered the plants and they needed to let off steam. But I'll put it back on soon.
In conclusion, Greg likes it. He really likes it. Three cheers for plant presents!
Tags:
DIY
,
plant presents
,
Terrarium