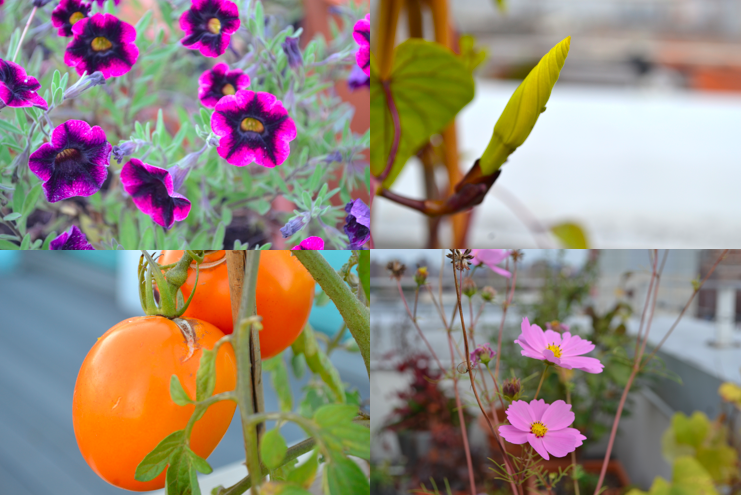 This week, I was in Mexico (sigh, it was amazing). But while I was away I worried about my garden. The closest thing we have to an automated sprinkler system is when I email my husband and remind him to water the plants, so there was a chance things were going to be in rough shape when I returned. But good news: it rained in New York while I was away, and the garden was looking happy and healthy when I got back!
The happiest surprises upon my return were the Golden Jubilee tomatoes (bottom left in the photo collage above. And no, I didn't monkey with the color at all — they're just that awesomely golden) and my first Moonflower of the season (top right). The moonflower still hasn't opened, but I can't wait for that bud to untwist!
In other garden news, the Calibrochia (top left) is still flowering like mad, and the Cosmos (bottom right), which I planted from seed a few months ago, are blooming all over the garden. The beans are still producing too (I just brought in a crop and cooked them right up for lunch — yum!)
But while I was away there was one creeping problem. Black spot on my roses. Ugh. For the rest of the pictures from this week and details on my attempts to rescue my roses, click on through. 
So let's keep going with the good stuff first. Beans!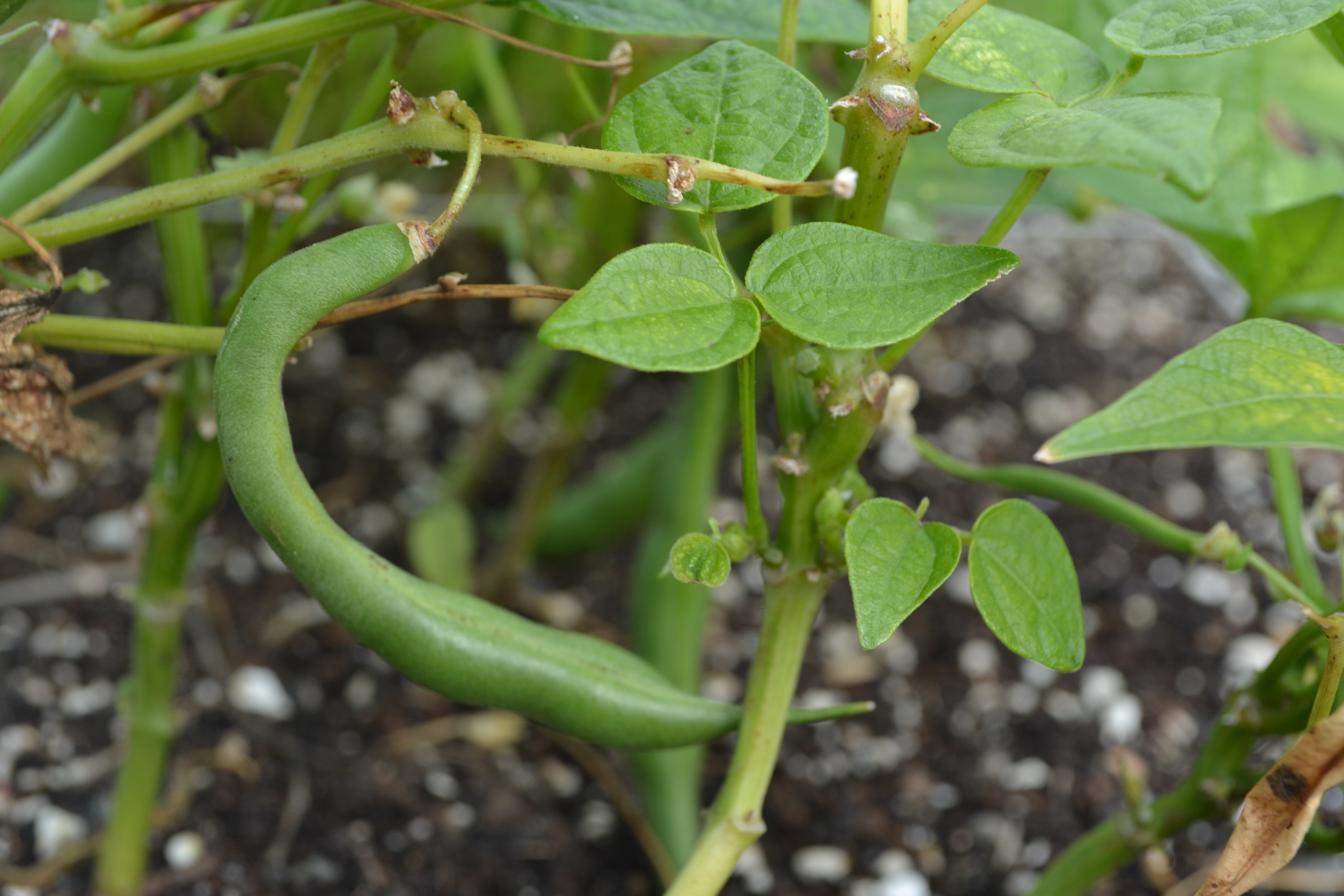 Still tasty and plentiful.
Mint! Way back during the hurricane, my mint plants didn't get watered while they were inside (whoops!) and I thought the pineapple mint was toast. But in the past couple of weeks, it's been coming back from the roots. Hoorah for vigorous mint.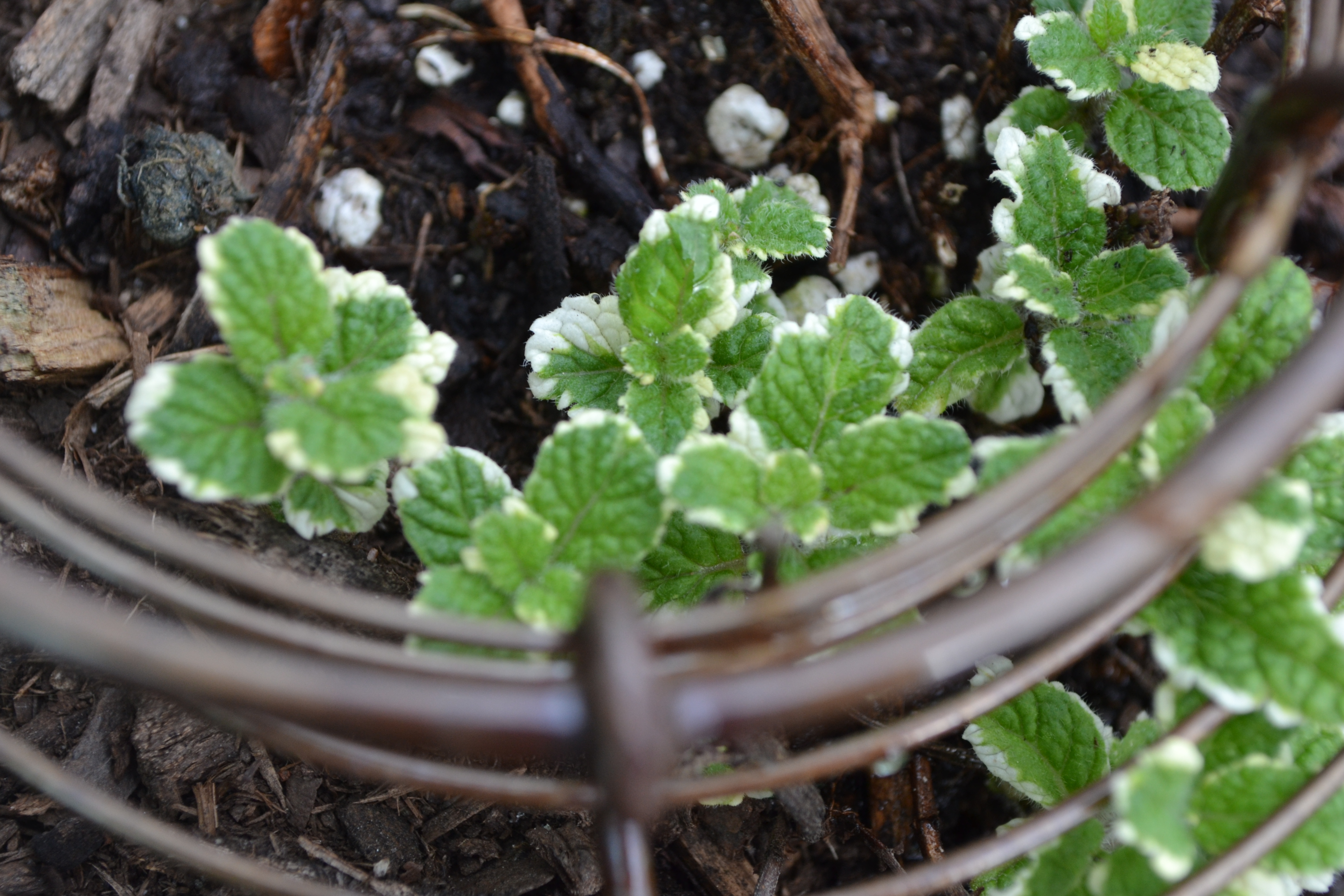 Blue asters! So so blue. They look kind of purple in these photos, but really, they're more of a Crayola "Royal Blue." I'm kind of amazed every time I walk out onto the terrace and see these guys.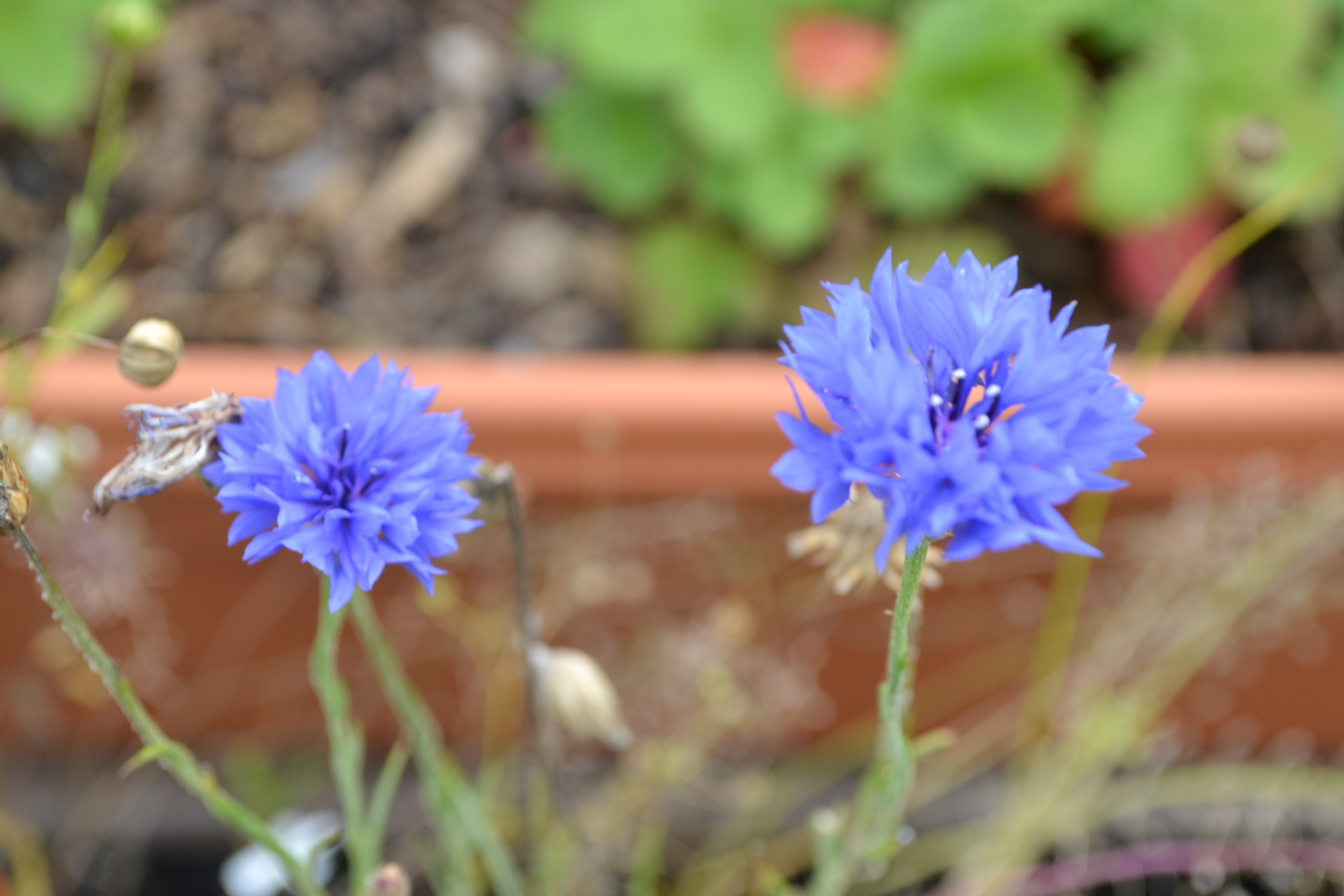 There are a few more spots of happiness, but then there are the spots of sadness. More particularly, the BLACK SPOTS of sadness.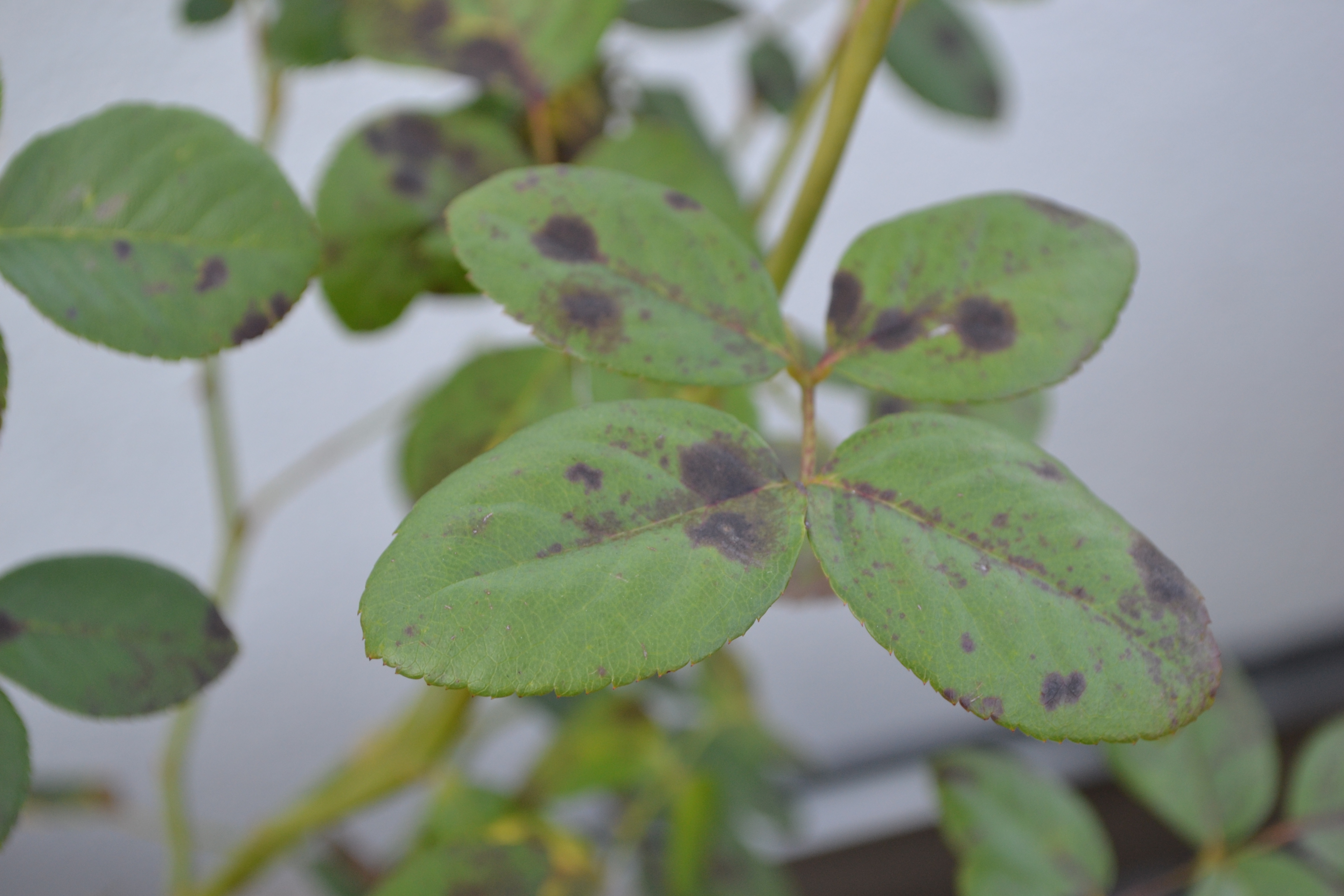 Yikes! Black Spot is a fungus, and the best bet is always prevention. Sadly, all the rain over the last few months provided pretty perfect conditions for black spot spores to germinate. To try to contain the problem, I removed all the affected leaves, and then I bagged them up and chucked them down the garbage shoot rather than adding them to the compost pile. Fallen, infected leaves spread the disease, so I'm trying to keep an eye on them and clear away anything that looks spotty. All the resources I've turned up pretty much tell me removing the affected parts of the plant is my best bet for now. Come spring, I'm going to get in there with some neem oil, which acts as a fungicide. Until then, fingers crossed.
Tags:
black spot
,
blue asters
,
golden tomatoes
,
moonflowers
,
this week in the garden
,
yellow tomatoes