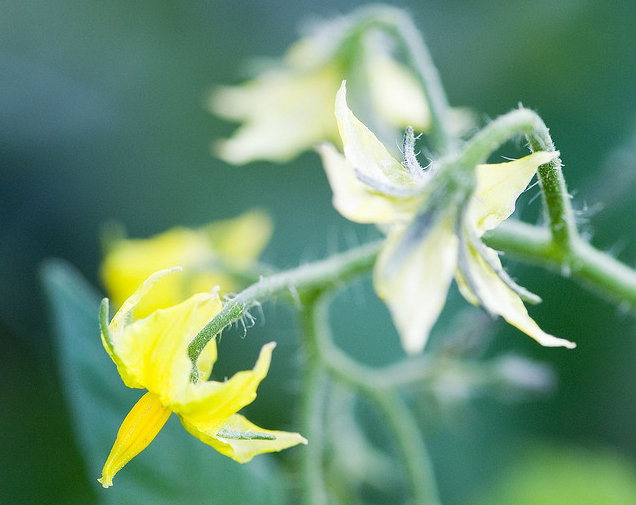 (image)
Are your plants suffering from some mysterious plague? Yellowing before your eyes? The garden sleuth (that's me) may be able to help. Send your questions to spadespatula@gmail.com, and I'll see what I can do for you! This week's mystery…
The Case of the Lots-of-Flowers-but-No-Fruit Tomato Plants
The Q: "Any thoughts on why my tomato plant is flowering but not producing tomatoes? I've tried shaking it, as recommended by Spade & Spatula." — Matt, Brooklyn, NY
The A: Dear Matt,
There are a few things it could be. When it's too hot (as in, nighttime temperatures above 75 degrees) the pollen on your tomato plants can become sterile. So that could have been a problem earlier in the season, though not now. If it's too humid, the pollen can stick together, which means they pollinate poorly. Again, that's something that could have caused trouble a few weeks ago, but is unlikely now. So my vote is some more shaking and hoping. I bet they'll fruit soon!
Follow-up: was I right?
Matt emailed to let me know that, sadly, they're still tomato-less. But the flowers are still coming. He also let slip another detail — the tomato plants are inside. Inside is tough for tomatoes! Outdoors, you have wind and bees and the pollen stands a much better chance of getting where it needs to go, especially with a little helpful shake now and again. Indoors, the best bet is to get in there with a small paint brush. Each flower has both male and female parts, so a little "pollen painting" in each flower and things should take off.
Tags:
Garden Rescue
,
tomato
,
tomatoes