A few flowers on the table are always pretty, but if summer heat has zapped your garden like it's zapped mine, flowers may be in short supply. Herbs to save the day! A few sprigs of mint, thyme, and basil are as pretty on the table as anything. And who says you have to draw the line at herbal arrangements for the table? See that mint boutonniere? I bet that groom smelled great!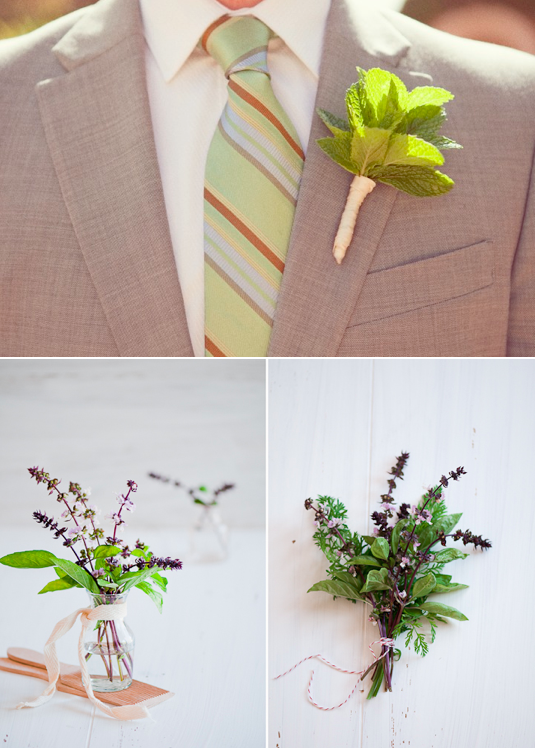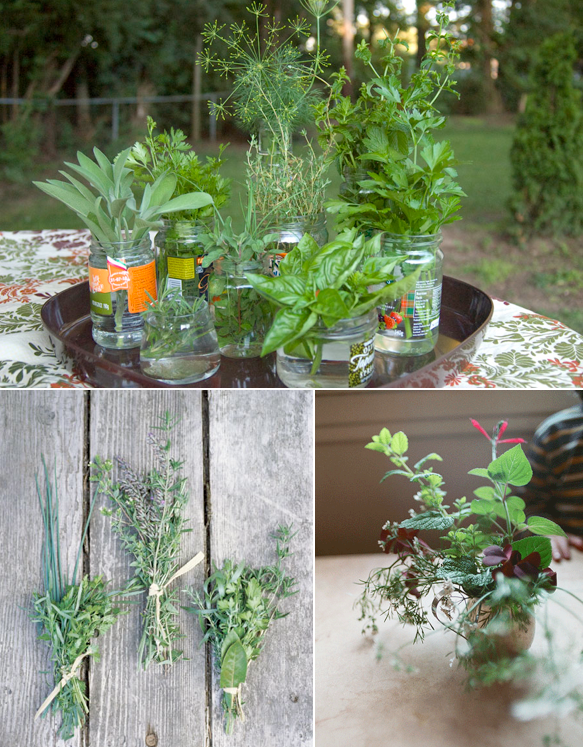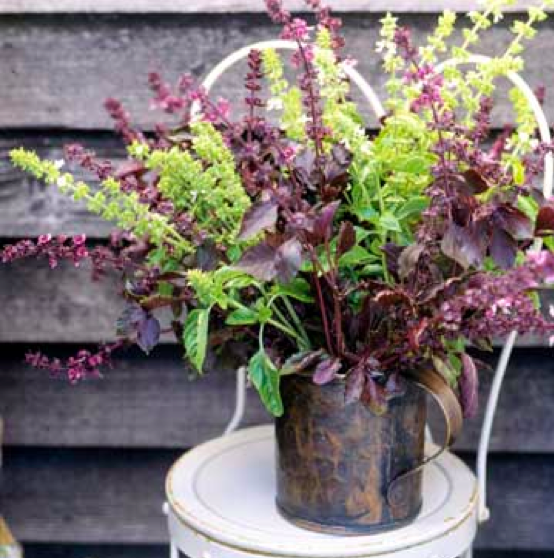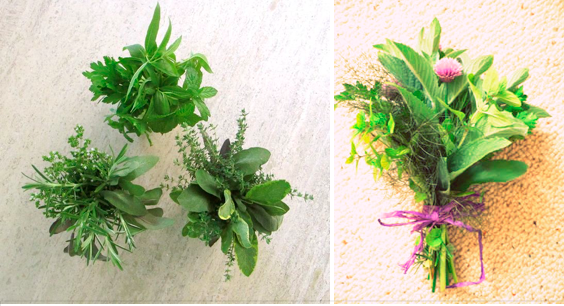 One more plus of herb bouquets: if you haven't been cutting your mint or basil and they've gone to flower, they might not taste so great anymore, but the flowers make them even prettier in arrangements.
Sources for all the images after the jump.
I think I may make my husband wear a mint boutonniere at our next dinner party. Too much?
Tags:
bouquets
,
flower arrangements
,
herbs
,
mint
,
table flowers